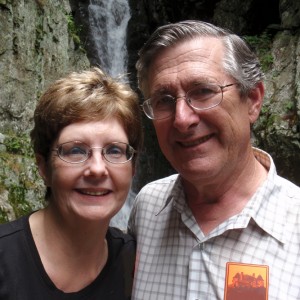 When guests ask us why chose to be innkeepers, the usual response is INN-sanity! But by that we mean we want to provide a very special place where guests can relax and enjoy the beautiful surroundings that help ground us in a sometimes too busy and chaotic world ~ to remember to 'stop and smell the flowers' before life hurries on.
Our journey to innkeeping began over a decade ago when we learned about the sale of a long-closed inn in the small village in Vermont's Northeast Kingdom where our family has a summer cottage. Although we did not buy that inn, our dream began to evolve, and we spent the next several years seeking and learning. Frank shifted his focus from his former positions in civil engineering and in food production to studying hotel and restaurant management while Lyn continued her teaching and administrative career on campus at Kansas State University. A journey that included a winter inn-ternship and summer spent as resident innkeepers at an inn in Vermont finally brought us to the special village of Jackson and the Inn at Ellis River in 2004, where we have been fulfilling our dream ever since.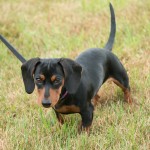 Christine Baumann joined our staff as assistant innkeeper in 2006, and has been helping care for our guests ever since. Tini Isa, together with Marek and Ola, our international student trainees from Poland this summer, keep the inn sparkling clean and help get our guests' mornings off to a delicious start at breakfast. The newest member of our innkeeping family is Christine's Minature Dachshund puppy, Emma. Born in February, she is currently undergoing guest services training, and we hope she will soon step into the large paw prints left by our Welsh Corgi, Ginger, who welcomed our guests until 2011. Frank, Christine, and our staff focus full time on creating the hospitality for which the inn is known. In addition to innkeeping, Lyn continues in her role as a professor at Kansas State, teaching via the web in a multi-university graduate program in gerontology.
Ten years later, creating a special place for our guests to enjoy remains our greatest goal.