TUBE AND SNOOZE – Winter 2017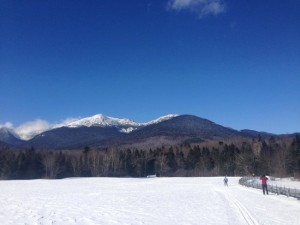 When our ski season starts, even if you don't ski, you can still enjoy winter in the White Mountains – have great fun tubing at Cranmore Mountain in North Conway for 2 hours one day and more tubing adventures at Great Glen Trails in Gorham anytime from 8:30 AM – 4:00 PM another day!
Cranmore Mountain's tubing park is 10 lanes wide and requires no special skills so anyone can do it. Great Glen Trails keeps you active all day with its traditional walk up and slide down style hill.
Come stay with us for a romantic and active winter weekend of snow tubing and then relax back at the Inn in our Atrium hot tub!
Our package includes 2 nights lodging, full breakfast each morning, goodies in the afternoon, 2 tubing tickets for Cranmore and 2 Great Glen Vouchers plus an eye pillow to help you sleep well so you can be ready for your next adventure!
Our package is $359 – $399 for our classic rooms, $419 – $439 for our fireplace rooms and $459 – $579 for our Jacuzzi rooms, plus NH state tax.