INN to INN HERB, FOOD & BEER TOUR ~ May 30-31, 2015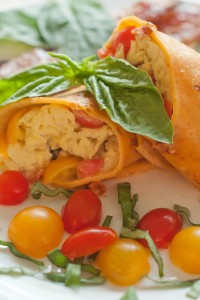 Calling all foodies to enjoy the Country Inns in the White Mountains Inn to Inn Herb Tour May 30-31, 2015! Visit nine country inns and learn all about culinary herbs, sample the sweet and savory treats inns have created for their special herbs, plus take home a notebook of recipes for a summer full of goodness. Your tour also includes cooking demonstrations plus visits to local artisan producers. Saturday's tour includes our Inn, Glen Oaks Inn, The 1785 Inn, Old Red Inn and Cottages, and Inn at Crystal Lake. Sunday's tour features Eastman Inn, Admiral Peary Inn, Snowvillage Inn, and Darby Field Inn. Your two night package includes:
A welcome reception celebrating herbs Friday evening
Herb-themed breakfast each morning
Two tour tickets and recipes
A souvenir from the tour for your kitchen
Tour Packages start at $299-$389 for classic rooms, $369-$409 for fireplace rooms, and $429-$499 for jacuzzi rooms. A limited number of one night packages are available for $229-$329. Our Deluxe Package includes all of the above plus dinner at a local restaurant. Enjoy spring in the Valley and stay a third night for $99-$149 OR stay a fourth night free. Don't Miss this White Mountain Herb & Food Extravaganza!
Check out the recipes from previous Inn to Inn Herb Tours when the Inn at Ellis River has featured dill, oregano, sage, basil, mint, and chives.