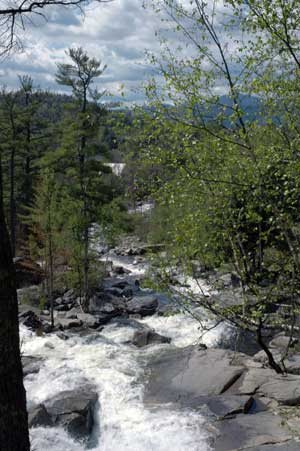 Celebrate the end of summer and the hard work you do all year with a relaxing getaway this Labor Day weekend. Our discounted holiday package includes a three night stay, dinner one evening at a local restaurant, discount for the Mt. Washington Auto Road, free use of Great Glen's hiking trails, plus breakfasts and afternoon refreshments each day, of course!
Honoring the contributions of workers has been an American tradition for over 130 years, beginning at the Central Labor Union in New York in 1882, with a street parade demonstration and festive picnic for workers and their families. Labor Day spread to other regions and becameg a national holiday in 1894, celebrated on the first Monday in September. The traditional celebrations still include parades and enjoying recreational activities. Since many people have a day off from work, shopping sales at retail stores has become another way to enjoy the holiday. In recent years, ways to celebrate have broadened to include all kinds of leisure activities and barbeques or picnics to mark the end of summer vacations.
So here's how you can celebrate Labor Day traditions with a getaway at the Inn at Ellis River before the lazy days of summer slip away ~
Make your own parade up one of our nearby hiking trails, or join the parade of cars up the Mount Washington Auto Road for a view from the highest mountain in New England.
Take advantage of the Sidewalk Sales at Settler's Green August 29-31, 2013. While you're in North Conway, you can also enjoy the Crafts and Artisans Fair with offerings by local artists and artisans. You'll find it at the Gibson Center in the heart of the village from 10 am -5 pm.
Stop by J-Town Deli in Jackson for picnic supplies, then cool off with a dip in Jackson Falls or Diana's Baths while you enjoy your al fresco feast. Prefer barbeque? You'll find great options in North Conway including Moat Mountain Smokehouse.
Finally don't forget it's a time to relax and enjoy the end of summer, so plan some time just sitting in our Adirondack chairs by the river, or lying on the chaises by our heated pool!